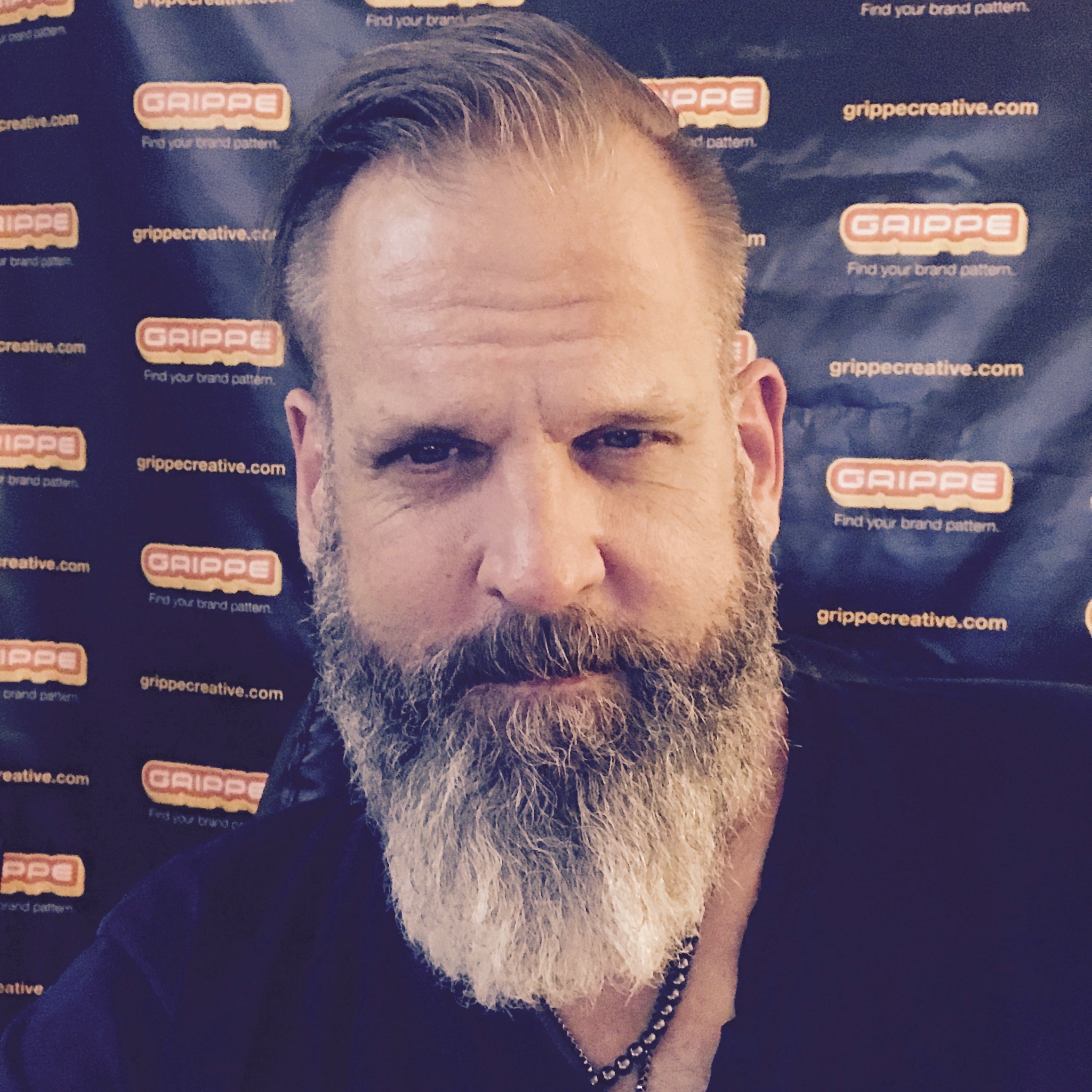 Franklin Grippe
Founder &
Creative Director

What we do /// Why we are here
GRIPPE was created to make the kind of branded thinking and design that is usually associated with big budget, big agency initiatives, accessible to the huge segment of small business owners and entrepreneurs that typically don't have the budget to work with companies of that model.
GRIPPE was also created to provide a value-based option for larger or more established companies where costs are paramount, and feel that they are not a good fit for the typical ad agency/design firm model, but still want options for branded thinking and execution with high level of quality that is adaptable, flexible and scalable.
And lastly, GRIPPE was created to provide a full range of services from holistic brand  & design thinking around multi-channel initiatives to individual project development such as general advertising campaigns, logo or collateral design, website development and other online initiatives such as content management, search engine optimization and pay per click. Additionally, we offer full-on video production, motion graphics, custom audio production, and photography.
GRIPPE can also design your trade show experience in whole or in part by creating your entire booth design or floor arrangement, or by simply creating the visual part of your presence such as video, signage, or booth graphics. We feel comfortable working with interior designers to create in-store brand graphics, signage, or display for retail or corporate projects. We also feel comfortable working with architects to create way finding systems for their initiatives.
All from the same company, all in the same package.
GRIPPE serves the Greenville, SC and tri-state area, including Charlotte, SC and Atlanta, GA. We also are capable of working remotely with just about anyone in the US, or on-site if required. Will travel for good branding and design!
See our full list of CAPABILITIES.

Find out more about WHAT WE BELIEVE.